Heart Put Into Learning
We want to change the approach of children and their parents to learning to swim and to physical activity.
A Mine of Ideas
We organize new types of activities. We train ourselves by participating in various types of courses.
We Know Each Other
We know each of our students not only by name, but most of all we listen to them and try to get to know them.
New Trends Today
We organize free special events such as, for example, St. Nicholas' Day at the swimming pool.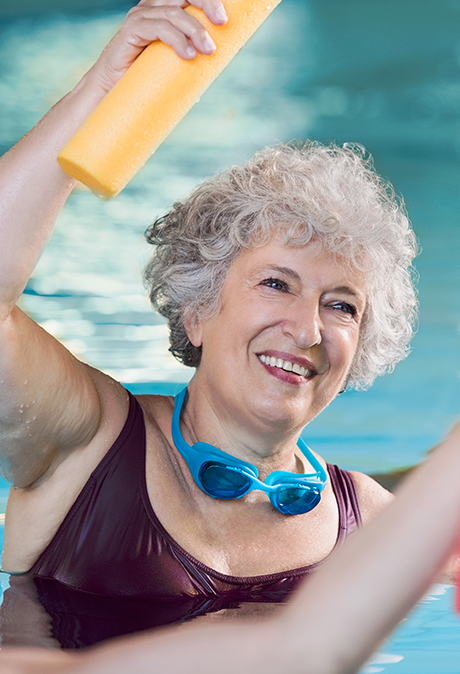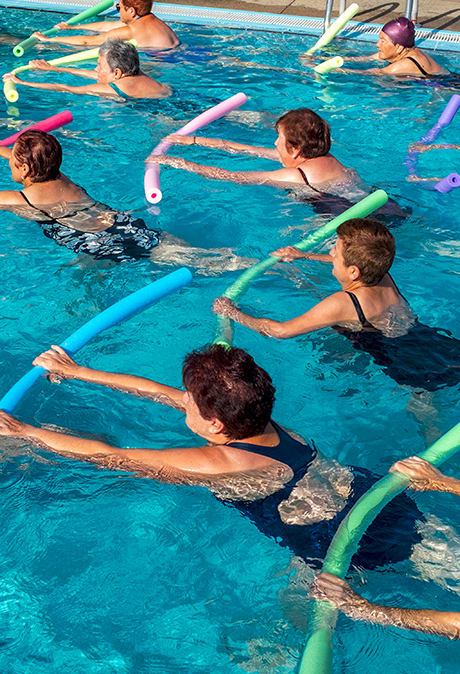 Les cours de natation ont lieu en petits groupes
Find out more
Health, Safety, and Learning
Through Having Fun
The Swim Academy school conducts classes for both children and adults in the field of swimming, diving as well as aqua aerobics. Perfectly trained staff in a calm and pleasant atmosphere will make each participant of the course overcome the fear of water and learn various swimming techniques so that they can choose their favorite one.
Why you should trust us?
We Rock.
Explore Classes
Whether you want to introduce your infant to the water or are an adult looking
to learn to swim, we offer a variety of swimming classes for all skill levels.
Little Frogs: 18-36 Months
Classes conducted with adults in the water. The little ones start their adventure in the water with the use of games and activities.
Sea Turtles: 3-4 Years
Classes developing awareness of the aquatic environment. Without the parent's presence in the water.
Sharks: 4-12 Years
Learning beginner strokes on their backs and fronts. Classes without the participation of adults in the water.
Pro Swimmers: 5-12 Years
Mastering the technique in four swimming styles: freestyle, backstroke, breaststroke and butterfly. Constantly on the move.
Aqua Aerobics
Refreshing and invigorating. Get a low impact all-round workout in the shallow water of the swimming pool.
Introduction to Climbing
Learn the basics of knot tying and belay technique. Designed for people with little or no climbing experience.
Join Today
Swim Academy School
Invites You to Classes
We are an open and friendly swimming school. Each of our little floats is special and unique to us. We know each of our students not only by name, but most of all we listen to them and try to get to know them well. We teach swimming, but also try to pass on moral principles and values.
Modern methods
15 years on the market
Payment in installments
Personal development
Modern equipment
Introductory lesson
Testimonials
Client's Opinions
My daughter dreaded swimming lessons until we found Swim Academy and their friendly, engaging staff. Now my daughter asks daily if it's swim lesson day. And, she's learning faster than ever! Thank you for your wonderful program.
The most kind, courteous, fun-loving staff of any facility we have come across. It takes a special person to work with kids and teach them to swim. There has not been one staff that has not gone above and beyond each lesson.
Enrolling my 2 sons into Swim Academy may be one of the best decisions I've made for them thus-far. They really set the standard for allowing kids to be comfortable in the water while learning the basics of swimming.
Pool Classes
Explore Our Services
Do you want to learn to swim? We teach swimming from the very beginning, where
our instructors approach everyone with patience and understanding.
Adresse
Piscine Les Dauphins
Rue Père Damien 2,
7700 Mouscron
Belgique
Contact
E-Mail : info@aquastart.be
Tél. : +32 (0) 474/67 33 49
Adresse
Piscine Les Dauphins
Rue Père Damien 2,
7700 Mouscron
Belgique
Contact
E-Mail : info@aquastart.be
Tél. : +32 (0) 474/67 33 49